Posted by Elena del Valle on April 27, 2017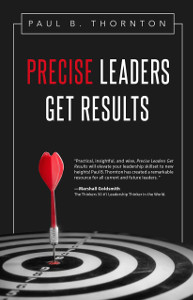 Precise Leaders Get Results
Photos: Paul B. Thornton
In Precise Leaders Get Results! (Motivational Press, $19.95) Paul B. Thornton, professor of business administration at Springfield Technical Community College, discusses his leadership ideas. His new book was written for "parents, teachers, coaches, team leaders, project managers, managers, and leaders at all levels in every type of organization."
He begins by distinguishing between managers and leaders. Managers, he says, see themselves as preservers of the status quo. They work to achieve organizational goals whereas leaders, who by definition seek growth and improvement, promote changes to improve the status quo at all levels. There are many kinds of change and varying approaches to leadership, but what all leaders share is the desire to make a difference. Why do these issues matter? Because in the past managing employees was enough, he says, but today's companies require managers to also be leaders.

When asked how the book came about Thornton replied by email via his publicist, "One of the courses I teach at Springfield Technical Community College is principles of leadership. For the past three years, I have used a workbook that contained many of the concepts in my published book, Precise Leaders Get Results. After each semester, I would add new material, reorganize parts, and teak the content in my workbook. I like to think that after each set of changes, the material became more focused and better organized. Overtime this workbook became my manuscript. So the short answer is it took me about three years to go from idea to publication."

The 190-page softcover book was published in 2016 and is divided into 22 brief and easy to read chapters. Each chapter concludes with a short summary and discussion points.

"'Get results' means that as a leader you successfully influence people to make positive changes," the author said when asked about the book title. "Results—the right changes actually happen. The changes improve the situation."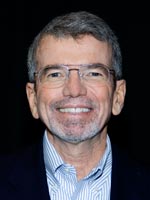 Paul B. Thornton, author, Precise Leaders Get Results
In response to a question about why he decided to write a book about leadership he replied, "Countless change efforts are underway at this very moment all over the world. Despite good intentions, many of these efforts will fail. Various reports and studies have found that 60 to 70 percent of the change initiatives don't produce the desired results? Why? I find some leaders never get precise in answering three basic questions: Who needs to change (target and secondary groups)? What specific changes are required? Are people able and motived to make the required changes? What resources are needed?
Who will lead the implementation? I'm inspired to help leaders get precise in answering these questions so they will achieve the results they desire."
 
Thornton, who has authored 15 books on management and leadership, is also a trainer and speaker. He has conducted management and leadership programs for Palmer Foundry, UMass Medical School, Mercy Health Systems, Kuwait Oil Corp., Human Services Forum, Sunshine Village and United Technologies Corp. According to his biography, through his coaching, seminars and courses, he has helped more than 10,000 people become more effective managers and leaders.

---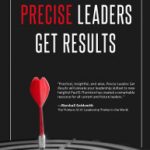 Click to buy Precise Leaders Get Results
---